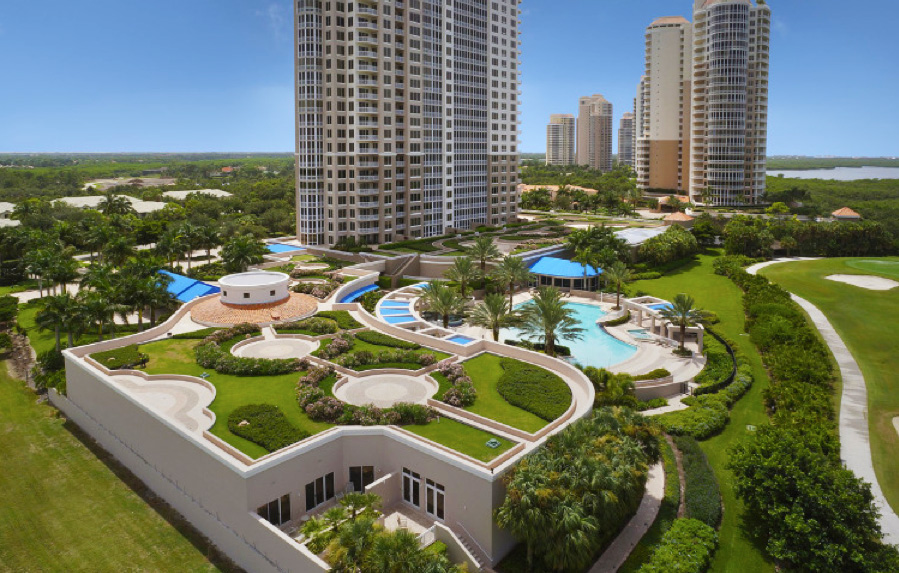 View All Seaglass in Bonita Bay Listings
Amenities:

5 Golf Courses

Gulf Access/Marina

Swimming/Tennis

Fitness Cntr/Spa
Seaglass in Bonita Bay
Experience the height of luxury within a community that has long been popularized as the pinnacle of perfection. Seaglass, a new residential tower in the master-planned marvel known as Bonita Bay, feature 26 floors of luxury living. Of course, the experience of life in Bonita Bay is already sufficiently elevated due to the amazing array of amenities. With its five championship golf courses, dynamic tennis facility, modern fitness center, full service spa, private beach club, private marina and everything else, residents of Bonita Bay are so thoroughly blessed that one might find it impossible to impart greater degrees of delight, yet with respect to Seaglass, this is an enclave where the exclusivity in amenities, delivery of services and quality in architecture as well as interior elements will ascend to even higher levels.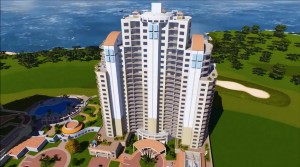 Expertly Envisioned
Seaglass in Bonita Bay will be built by the internationally renowned Ronto Group of Naples. These are the same visionaries behind a list of stellar developments that have secured distinction among the region's most compelling and amenity-rich of communities, terrain that includes Naples' premier golf community of
TwinEagles
, Torino and Miramonte of
Grey Oaks
and The Shores of Gulf Harbour Yacht & Country Club, to name only  a few.  The company is also currently developing
Naples Square
, located mere moments from Naples' famous Fifth Avenue South. The Ronto Group has manifest mastery in a vast range of residential and commercial construction projects, from Canada to the Caribbean, for almost fifty years now,  yet in so doing, they've developed a reputation for being uniquely capable and committed, in catering to clients that not only discern quality, but demand it.
The open, airy and inviting aesthetic of homes will be architecturally achieved through the expertise of the internationally esteemed firm Santiesteban & Associates. The openness in design strategy and distinctive quality of interior finishes and fixtures will combine to convey a sense of livability atypical of that encountered at some high-rises. Upon passing through the private elevator foyer and entering the residence, the appeal here will be enhanced by decorative touches in tile flooring, crown moulding, high ceilings and  open-air terraces that  enable gorgeous sunrise to sunset views of the Bay, Gulf or community golf courses. Designer-selected finishes, cabinetry and fixtures will consistently reflect the premium-quality that resonates throughout the space. From the recessed lighting, granite and quartz counter-tops, stainless-steel appliances and large working islands gracing the kitchens to the bathrooms which will be complemented with dual sinks, high marble-top vanities, soaking tubs and large showers that come equipped with a bench seat; exquisite attention-to-detail will be evidenced throughout Seaglass. Penthouses will be particularly posh and spacious, and like all units, come with energy-efficient & impact-resistant windows, dual-zone, high-efficiency air conditioning systems with programmable thermostats, fire-protection sprinkler systems, and ultra-convenience in the multiple location of outlets as well as voice and data lines. Residency additionally allows for protected parking or private garage parking for two vehicles. Depending on the floor plan one chooses, Seaglass in Bonita Bay will accommodate three to five bedrooms, 3 to 4.5 bathrooms and more than 3,500 to almost 8,000 square-feet of total living area. Prices are anticipated to start from $1.1 million to upwards of $2.9 million.
Exceptional Amenities
Residents of Seaglass will be treated to a range of exclusive amenities, autonomous from all that otherwise available within Bonita Bay. Seaglass will have its own state-of-the-art fitness center, club room, billiards room, resort-style swimming pool and accommodations for visiting guests. Residents will also be able to revel in the range of amenities that already make life in Bonita Bay so advantageous. For instance, golfers will be greeted by three Arthur Hills-designed courses on site and two additional Tom Fazio-design courses at Bonita Bay Naples (located nearby on Immokalee Road). The Bonita Bay Club courses have enjoyed status in the Certified Audubon Cooperative Sanctuary program since 1995, and Bonita Bay Naples has been formerly heralded by Golf Digest as an Environmental Leader in Golf. The Bonita Bay Club courses consist of The Marsh, Creekside and Bay Island. Each course imparts challenges in water hazards, rolling fairways, shifting elevations and clever placement of bunkers, yet they also allow glorious views as they wind among natural wetlands and wide native strands of oak and cypress. The challenge for golfers is exhilarating and the scenic backdrops are enthralling, but the golf operations here are also environmentally friendly.
Bonita Bay's tennis facility features 18 Har-Tru courts which are lit for play after the sun has set. Completely refurbished in 2010, the courts are magnificently maintained in peak playing condition. Bonita Bay Club has one of Southwest Florida's most comprehensive and competitive tennis programs, in fact, this is the region's only community which has services facilitated by two Master Professionals of the United States Professional Tennis Association.
Bonita Bay's 10,000 square-foot spa and fitness center provides the fully array in free weights and workout equipment, but also offers some three dozen cardio stations that each come with a television monitor. In addition to the busy calendar of classes in Pilates, Yoga and Step Aerobics, there's a licensed staff of athletic trainers, massage therapists, estheticians and other specialists.
Bonita Bay's 8,200 square foot clubhouse is equipped with a main dining room, mixed grill room and full service bar. The beauty of this space, as well as the excellence imparted in catering services, make this a wonderful venue for wedding and anniversary celebrations and you-name-it in other society affairs. Bonita Bay's private Beach Club, located some ten minutes away off of Bonita Beach Road, is situated along the sandy shores of the Gulf of Mexico. The beach club features picnic pavilions that allow for outdoor grilling, yet also provides showers and restrooms. During season, a shuttle bus offers daily transports to-and-from the beach club.
Boaters will especially appreciate that Bonita Bay is blessed with its own full-service private marina. In addition to having wet and dry slips as well as a fully-stocked ship's store, the marina is a great resource for charter fishing or sightseeing services. What's more, the marina is home of Blackwater Jack's, a casual, yet seriously succulent restaurant specializing in fresh seafood and other delicious dishes.
Bonita Bay encompasses some 2,400 acres, yet more than 1,400 acres of the community have been preserved as a wildlife habitat. When walking or riding a bike among the twelve miles of pathways, it is possible one might spot deer, eagles, otters and other critters, and yes, even the occasional alligator. The term "Bonita" derives from the Spanish equivalent for "Beautiful," and indeed, this is a beautiful setting uniquely developed in a way that allows human to co-exist in harmony with nature. At the same time, the natural grandeur is made all the more glorious by the access to amazing variety of social and recreational activities as well as the amenities. These nuances conspire to create an environment for which many communities cannot compete.  Seaglass is positioned to serve as another incredible sanctuary within the sanctuary that is Bonita Bay.
You'll Love the Location
Seaglass in Bonita Bay is situated in Bonita Springs, between the City of Naples and the Village of Estero.The community is not only conveniently close to the main travel corridors of Highway 41 and Interstate 75, but also Southwest Florida International Airport. Yet it turns out that so many of the places people prefer to travel are in the immediate vicinity of Bonita Bay. For instance, some of the region's best options in designer shopping and fine dining are only moments away. From Coconut Point Mall and Miromar Outlets to The Mercato of Naples and Gulf Coast Town Center, residents of Seaglass in Bonita Bay can frequent hundreds of leading stores and restaurants within minutes from the community.
Some of the most beautiful beaches one will find along the Gulf of Mexico are also appreciably close. Should one wish to enjoy an intimate interlude along Lover's Key, or bury their toes beneath the glam sands of Barefoot Beach or collect shells from the shellabrated shores of Sanibel Island, these and other renowned beaches are only a short drive from Seaglass in Bonita Bay. Other nature encounters await along the Estero River, a waterway that gently winds west from Estero before spilling into the estuary waters of Estero Bay. Amidst the mangroves and canopy of foliage, one may spot all variety of feathered species that thrive in this vital habitat, but these waters are an excellent place to kayak, catch fish and escape from distractions of the modern world. For those who enjoy fishing and boating, life in Southwest Florida seldom disappoints.
On the sports front, residents are also appreciably close to hockey and football at Germain Arena, or NCAA basketball at Alico Arena, or baseball with the Boston Red Sox and Minnesota Twins whose homes-away-from-home are at nearby Jet Blue Stadium and Hammond Stadium. Of course, when it comes to sports, none may enjoy more significance than golf. With its per capita composite of public and private holes, Southwest Florida commands distinction as "The Golf Capital of the World" and Bonita Bay is, indeed, at the epicenter of all this activity. While Seaglass residents can revel in the five championship courses affiliated with their own community, there are still numerous others nearby.
 For those whose affections involve the arts, Southwest Florida is home to nationally heralded art galleries and art festivals. In terms of performing arts, Germain Arena additionally serves as a fantastic venue for concerts and cultural events, yet only some 20 minutes away in Fort Myers, there's the Barbara B. Mann Performing Arts Center. On the other hand, some 20 minutes of a drive south leads to Artis-Naples. Either of these locations are recognized among the region's finest venues for lavish staged productions and concerts by legendary recording artists. Residents will additionally appreciate the proximity to schools, parks, churches, healthcare and dynamic range of professional service providers. The convenient connectivity to all that is great in the greater community enables location to be counted among the luxuries of Seaglass in Bonita Bay.
Seaglass at Bonita Bay is comprised of only 120 units and you should best believe those who clamor for new construction will claim these in the not-so-distant soon.  Given the reputation of Bonita Bay, the Ronto Group's brand recognition, the quality of the amenities and the awesome location among so much of what makes life here so marvelous, Seaglass is a towering paradise within the paradise of Southwest Florida. For those with high hopes of experiencing the high life here, you'll be let down should you wait too long. Please don't put-off contacting our offices should you wish to learn more about Seaglass or Bonita Bay. This is an award-winning community that represents the penultimate model among master-planned developments, our team loves to show if off because it's simply that impressive.
CLICK HERE TO RECEIVE MORE INFORMATION ON SEAGLASS IN BONITA BAY